Tire Sidewall
A series of internationally used numbers and codes exist for the identification of tyre structures, dimensions and main applications as well as the producer information.
This group of codes and numbers is collectively known as the "tire markings" and permits a precise identification of the tire.

Click the buttons for more information about the components of the tire's sidewall .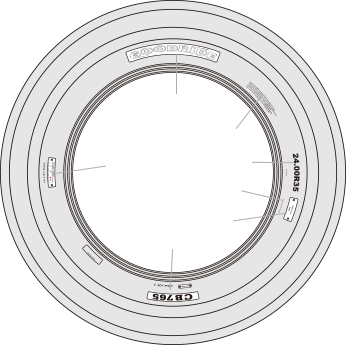 Brand Name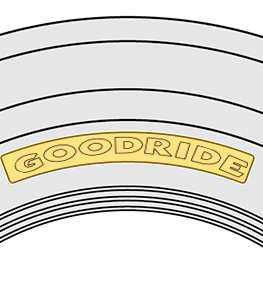 Safety Warning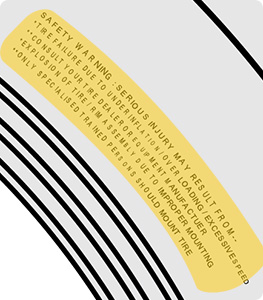 Tyre Size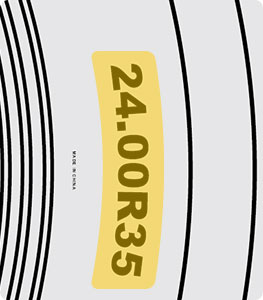 Standard Rim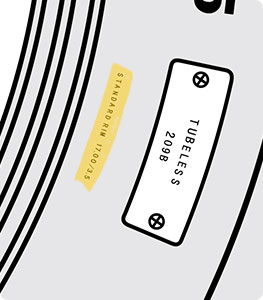 Service Index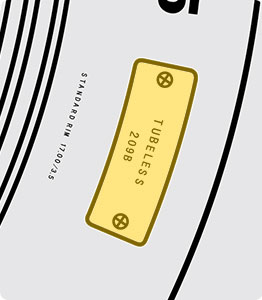 Tread Pattern
Service Classification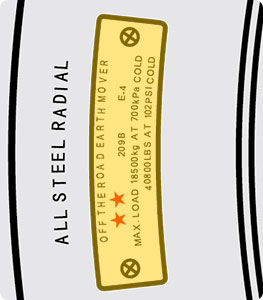 Service Classification
GOODRIDE tyre has code number on it in order to identify and serve the function.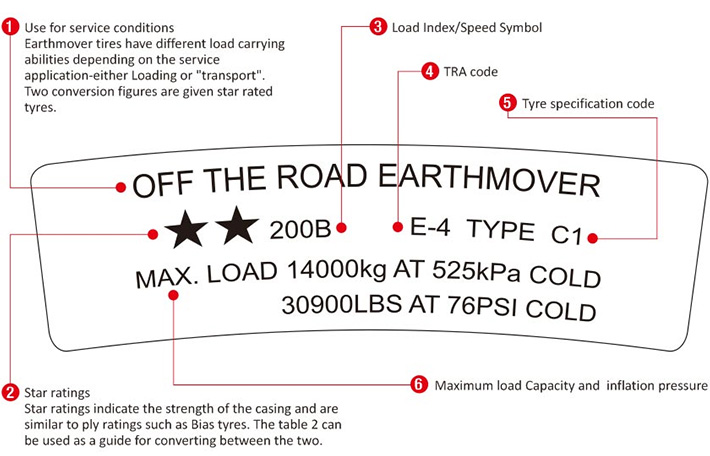 Conversion table: Star rating to Ply ratings
Size and Star Rating
Corresponding PR
Size and Star Ratings
Corresponding PR
Loading
service
Transport
service
Loading
service
Transport
service
20.5R25
★
up to 20
21.00R35
★★
up to 44
★★
up to 24
24.00R35
★★
up to 48
23.5R25
★
up to 24
17.5R25
★
up to 16
★★
up to 28
17.5R25
★★
up to 20
26.5R25
★
up to 28
13.00R25
★★★
up to 28
★★
up to 32
14.00R25
★★★
up to 28
29.5R25
★
up to 28
★★
up to 34