Nothing invokes the romance of adventure like driving across the Simpson Desert in Australia, the world's largest parallel sand dune desert. This June, our Goodride Australian Team, a group of 14 people, drove there. It took 15 days to travel from Sydney to Perth and six days to cross the Simpson Desert. In the desert, they marched west from Birdsville, past Poeppel Corner, and finally reached Dalhousie Springs, about 700 kilometers across.
"The Goodride Tire brand celebrated 20 years of development in Australia since 2000. We are proud to continue our journey across the desert delayed by the COVID-19 pandemic and to resume it this year as our new starting point," said Jason Sun, General Manager of HRB Pacific, the Goodride Tire distributor in the Greater Sydney Area.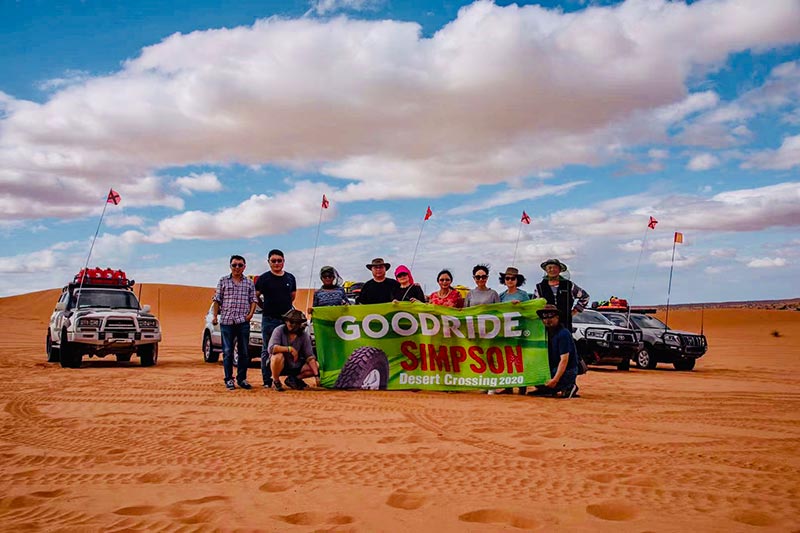 There were seven cars on this trip, six of which were wrapped with Goodride SL386, and one was Goodride SL366. Goodride Mud Legend Series SL386 and SL366 were professional off-road tires designed to provide excellent handling, extra traction, and superior braking performance for safe and reliable driving on tough roads such as mud and sand. Thanks to a flexible sidewall, SL386 ensures stable contact with the road for comfortable driving while having their interior protected from shocks and damage. While the SL366, featuring a tread that provides outstanding grip to the road, is built to deliver enhanced handling and better durability.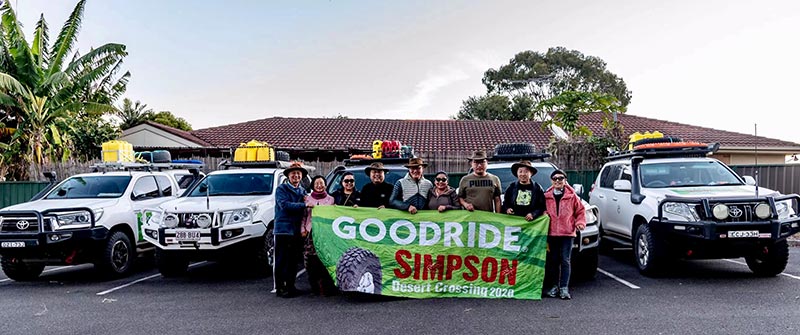 "Desert driving is very demanding for tires, and we thought this was also a great opportunity to demonstrate the off-road capability of Goodride Tires. And through our own experience, we'd like to show a wider audience that Goodride is a brand that offers exceptional quality and value," said Jason.